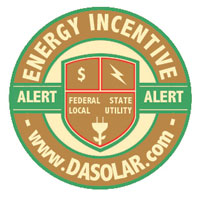 Clean Energy Alerts
Delivered to Your Email Inbox
Federal - State - Local - Utility
With the emergence of renewable energy sources like solar, wind and geothermal, governments at all levels (federal, state, local and utility) have created incentive programs to directly fund the use of alternative energy.
The main problem for the consumer is that it is hard to stay informed about these opportunities because there are so many incentives that are constantly being created and changed, and funding comes and goes with political actors' whims.


DASolar is committed to educating consumers about their energy options
Today's energy marketplace is complex and constantly changing.
DASolar created the Energy Incentive Alerts service to help you stay on top of what is going on in your area.
Be the first to take advantage of new or revised incentives and fresh funding of tax credits, rebates, grants and loans for clean energy such as solar, wind, geothermail, energy audits, and more.
SIGN UP NOW to receive alerts targeted for your state, city, and local utility »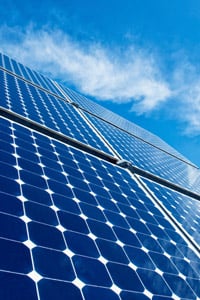 Renewable Energy vs Fossil Fuel Incentives
Most Americans don't realize that our existing energy sources - oil, coal, natural gas and nuclear power, have been heavily subsidized by the federal government for decades.
Between 2002 and 2006 the fossil fuel industry received over $72 Billion dollars in subsidies from federal coffers. Clean energy (solar, wind, geothermal, biofuels) received just $12 Billion. That's a 6-1 advantage for fossil fuel. The amazing part of the story is that the oil industry is raking in record profits, and are among the most profitable companies ever.
It's time to shift the fossil fuel subsidies to renewable energy.
Be the first to know when:
New incentives are announced

Incentive auctions or lotteries are scheduled

Exisiting incentives are updated

Funding becomes available