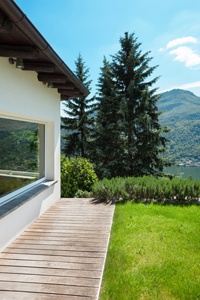 Yes, I'm interested in an energy audit for my home or business!
Families and businesses around North America are recognizing the benefits of energy audits, including:


Dramatically reduce your energy bills by implementing the suggested actions from your audit report
Energy efficiency is the best energy investment
Full payback in as little as 2-3 years
Government incentives further reduce costs
Efficiency cleans the environment
Insulation - fill the gaps and save money on your energy bills
Request an energy audit, and we will connect you with an auditor in your area to come take a look at your property.
Ready to take the next step?
Fill out the energy audit request form at right »
What is an energy audit?
A home energy audit is the systematic review of the interior and exterior of your home or business to determine its energy use and the potential for savings and efficiency. A certified home energy auditor will thoroughly examine your property (approximately 3-4 hours) from the basement up to the attic using sophisticated monitoring equipment. Detailed data will be collected, analyzed and presented to you in a comprehensive report outlining specific actions that will lead to lower energy bills.
Cheers to you for looking for ways to reduce your footprint on the enviroment!